Generator Repairs and Tuneups Ottawa
WHAT DOES IT COST TO TUNE UP MY GENERATOR IN OTTAWA?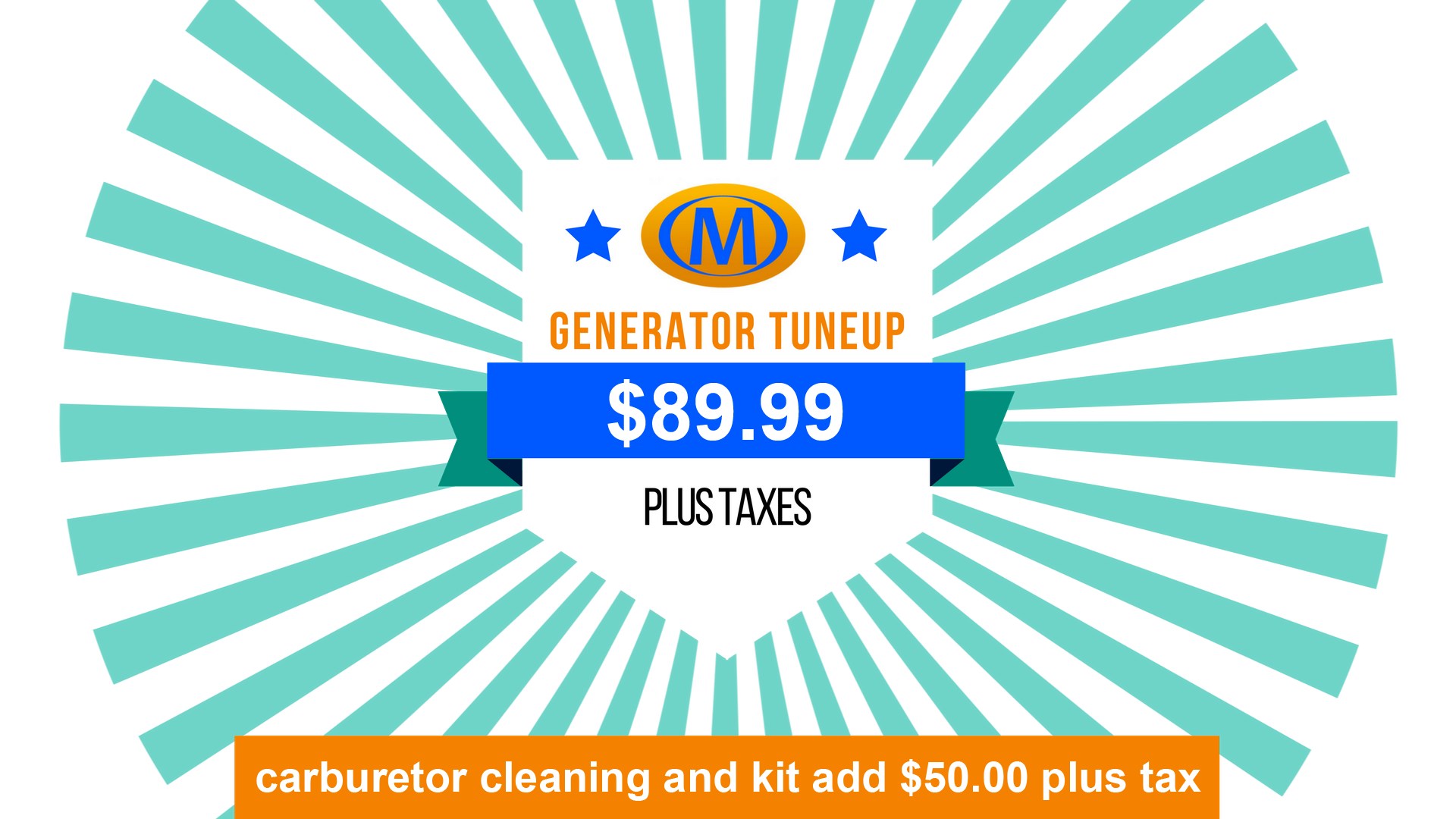 Like any other piece of machinery, generators need routine maintenance, even if, or perhaps especially if, they are not used frequently. This helps ensure the machine will work properly and to its full potential when it is needed. Regular maintenance also extends the life of generators.
Generator Maintenance Checklist
Generator maintenance needs are extremely predictable. The machines are so widely used and have been used for so long that we can reliably predict when parts will fail or need repair. How frequently a generator needs maintenance depends on the generator. The best course of action is to follow the manufacturer's recommended maintenance schedule.
Most maintenance schedules will follow the same checklist.
Remove worn parts and upgrade or replace them.

Check fluid levels, including coolant and fuel.

Inspect and clean the battery.

Change the Oil

Conduct a load bank test on the generator and automatic transfer switches.

Check that the control panel readings and indicators are accurate.

Change the air and fuel filters.

Inspect the cooling system.

Lubricate parts as needed.

Wipe down the generator and check for leaks
In-House Maintenance Vs. Contractual Maintenance
Now you may be wondering if you have the time or expertise to do generator maintenance in-house. You'll be pleased to know that MVS Ottawa is qualified to perform routine maintenance on your generator.
The Importance Of Maintenance Records
One thing that is worth noting is the need for accurate maintenance records. Every time maintenance is performed, whether it is routine or emergency, the service should be logged. Logs create a paper trail of maintenance and can be used to analyze the generator's performance over time. Along with the actions taken at each inspection or repair, the generator's readings and parameters should be recorded along with the hour meter reading. If this data is recorded every time, the inspector will be able to notice abnormal changes in the readings, which could indicate a performance issue.
Protect Your Power Supply With Help From Critical Power
As with most pieces of machinery, a little preventative maintenance goes a long way. When the maintenance is tied to the power capabilities of your facility, the benefits far outweigh the costs. You can rest easy knowing your generator will work properly when you need it and that you can head off unexpected – and typically expensive – repairs.
We offer professional repairs and tuneups for all major brands of power generators and our dedicated team of small engine and small equipment repair technicians can help keep your generator running smoothly. Give us a call for all of your Ottawa generator repair and tune up needs in Ottawa and surrounding areas.