Mobile Lawn Mower/Riding Mower Tune Up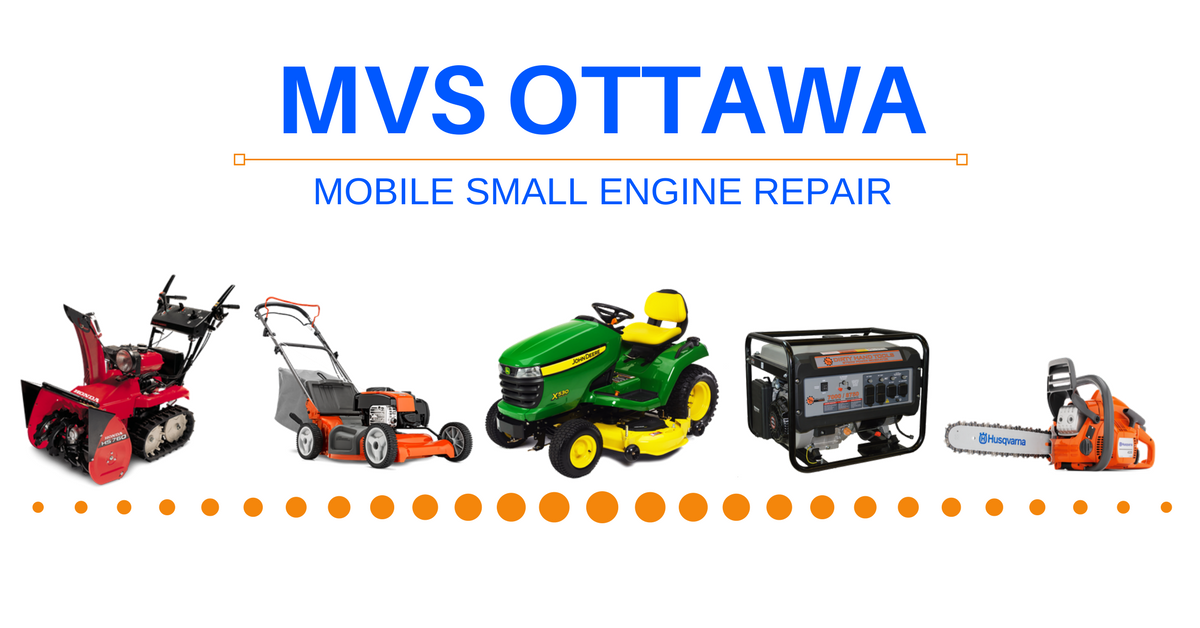 It is important to tune-up your tractor, lawn mower, or anything that uses a small gasoline engine.
If your lawn care equipment isn't very reliable lately don't worry because the experienced Ottawa lawnmower repair service team at Mobile Vehicle Service Ottawa will get your lawn care equipment running in tip top shape again. At Mobile Vehicle Service Ottawa, we offer lawnmower maintenance and repairs for all lawn and gardening equipment in Ottawa to help you get the job done right and within your budget!
Give us a call at 613-854-4154 to book your lawn mower repair and lawn mower maintenance.
WHAT DOES IT COST TO TUNE UP MY LAWNMOWER IN OTTAWA?
Take the guess work out of trying to figure out how much your service will cost. All of our tune up package prices include all tune up parts, labour, mobile fee, disposal fee and shop supply fee.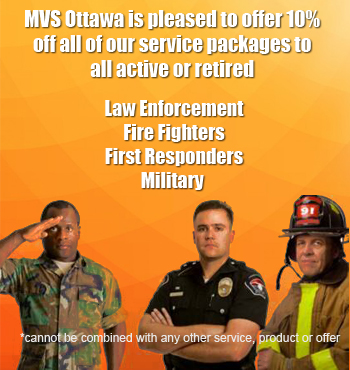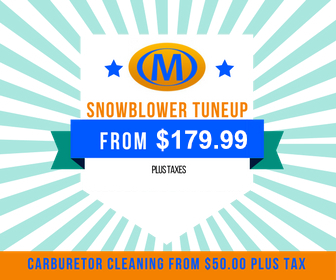 LAWN MOWER/LAWN TRACTOR TUNE UP CHECKPOINTS
 Inspect the Deck, Belts, and Blades (includes sharpening)
If anything is broken or worn, replace it now. We will check your blades to see if they are loose or worn. Any movement more than 1/8″ should be investigated. Make sure to replace any guides that are missing.
Replace belts that have any signs of wear or are 4 seasons old. That way you are guaranteed to get through the next cutting season without any hassle having to replace more belts.
 Lubricate and Check Air Pressure
We will grease all fittings. Also, we will test the air in the tires for correct pressure. Low tire pressure can affect the quality of cut.
Change the Oil (parts included)
MVS Ottawa will ensure that only the manufacturer's recommended oil be used.
If your engine is equipped with an oil filter, it will be changed at the same time. We are environmentally conscious. We will collect and dispose of all waste oil in accordance with the City Of Ottawa by law.
 Replace the Fuel Filter (parts included)
Fuel filters are an essential part in keeping your small engine running efficiently.
 Clean or Replace* the Air Filter
Air filters ensure proper air flow to the carburetor. Clean or replace them as necessary. If you do it yourself, be careful if you have an air compressor. Do not use high pressure that will create small holes in the filter.
 Inspect Engine Covers
Grass clippings and debris can gather on the cooling covers of your engine, also preventing proper air flow. You should clean clippings and debris off your machine after each use. If your mower has been in storage, we will check under the covers for signs of rodent nests (mice). They love making your equipment their winter home.
Replace Spark Plugs (parts included)
Replacing your spark plugs helps you get an easy start every time. We will replace and torque the spark plug to the manufacturers specifications.
Cleaning and tuning the Carburetor
Regular carburetor maintenance is a great way to save headaches and hassle down the road.
Most carburetor problems are caused by a variety of blockages from things like dirt, varnish, and gasoline deposits. It's easy for the main fuel jet to become blocked, but our Carburetor Cleaning Process can fix that. Regular carburetor maintenance will help you avoid problems in the future.
Cleaning the main fuel jet (located in your carburetor's fuel bowl nut) with carburetor cleaner and compressed air to blow out loosened debris, is just part of the process. Carburetor cleaner dissolves deposits in your carburetor and choke, and consequently can reduce your need for maintenance, repair, and downtime, while improve starting for all 2-cycle and 4-cycle engines.
After cleaning the carburetor, another key step for some float-type carburetors is adjusting the idle speed and mixture.
Sometimes, if your carburetor is gummed up beyond simple maintenance, it may be necessary to rebuild or overhaul it. Carburetor problems are often at the root of many issues with outdoor power equipment. By performing carburetor repair as part of our Tune Up Service, we can help ensure that your small engine is healthy and running right.
Additional labour time may be required.
 Check the Battery*
The battery is often overlooked. It needs service, even if it started your unit right up. Just looking at the battery can save you from trouble later on. If the case looks bulged, we recommend to replace the battery. We will ensure the voltage. If the voltage is below 9 volts, the battery probably will not last much longer. We will inspect the terminals to make sure they are clean and tight.
Final Inspection
We will double check all of our work and do an inspection walk around. Quality assurance is important to us to ensure that we provide the most efficient and thorough Ottawa lawnmower repair and lawn mower maintenance services.
**Prices and packages subject to change without notice.
***Surcharges may apply